Hobbyist Fun in DeLand
Tue, May 31, 2016 at 12:05PM
---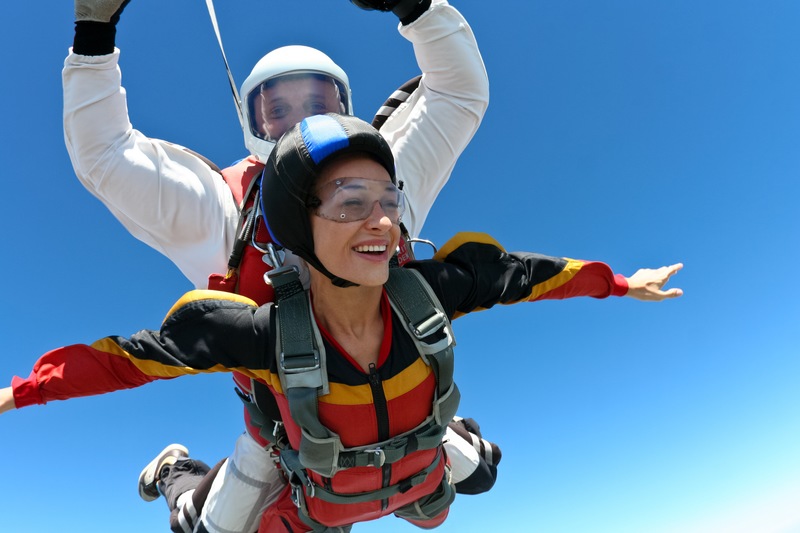 You already know that DeLand is a one-of-a-kind place to live in or visit—but did you know just how hobby-friendly our city is, too? Whether you have a knack for arts and crafts, or a passion for adrenaline-pumping activities, DeLand has something for you.
Below, we are looking at some of the greatest opportunities for hobbyists from in and out of DeLand.
Arts and crafts
DeLand isn't just a beautiful place with the potential to inspire paintings, quilts, crafts and more—it's home to the places you need to accomplish your art, too. The Quilt Shop of DeLand, for example, is our local stop for patterns, gear, fabrics and other specialty products for craft lovers. You'll also be able to find classes and camaraderie from likeminded enthusiasts.
Skydiving
It's no secret that DeLand is known as the "Skydiving Capital of the World." We have the flat but just as breathtaking terrain that's perfect for the sport, as well as the facilities and a skydiving culture to match. At the Perfect Spot, for example, you can enjoy a great meal while watching skydivers make their way back to Earth. You can even swap stories with other diners or friends who have done the same!
Hiking
For those whose favorite hobby is hiking and soaking in the sights and sounds of nature, DeLand has ample opportunities to do just that. Like much of Florida, a simple walk through your neighborhood will reveal lots of natural beauty—but step into one of our nearby parks, such as Blue Spring State Park, and you will be able to enjoy an immersive walk through natural environments unlike anything else.
Golfing
Central Florida is a golfer's dream, and DeLand is a great place to call "home" for those who love spending time on the green. Both Victoria Hills Golf Club and Sandhill Golf Course—named for the unique Sandhill Crane you might spot there—are enjoyable spots to hone one's golf game and enjoy time with likeminded company.
Birdwatching
As we've just mentioned, you're likely to find a variety of distinctive birds throughout DeLand—and the Sandhill Crane is just the beginning! A visit to any of our local parks will reveal a relaxing place to watch for all the birds on your list.
Car shows
We know that many DeLand locals are serious about their automobiles… so it's no wonder why regular events like the Classic Car Cruise-In are so popular here! Come out to this event every month and keep an eye out for similar ones. You'll be sure to meet fellow auto enthusiasts along the way!
No matter if you love to jump out of planes, make beautiful handmade artwork, or snap photos of the world around you, DeLand has you covered—and that's something that locals and visitors alike can be proud of!
---
Bookmark & Share
---
User Comments
Be the first to comment on this post below!