Stetson University: A Local Landmark
Mon, Feb 13, 2017 at 3:10PM
---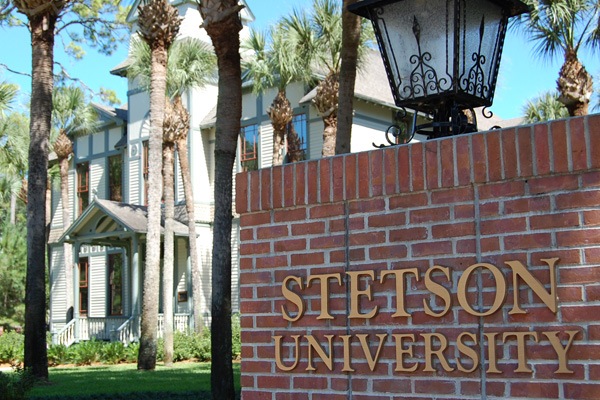 Stetson University isn't just a prized educational institution within DeLand's city borders—it's part of who we are!
In today's blog, we will be exploring the history and novelty of this local landmark.
The original "Hatter"
If you didn't know already, now you do—it's no mere coincidence that Stetson University shares its name with the famous cowboy hat!
John B. Stetson created the hat and was an impactful trustee of the university alongside its original founder, Henry DeLand. His impact can be felt through the school and the city—on the "Hatters" sports teams, the school's logo, and the passionate culture of learning still felt throughout the school today.
Stetson as a DeLand landmark
Unlike many universities, that are tucked out of the way of the local environment, Stetson is a true DeLand fixture, just steps away from the shops, restaurants, and everyday spots you already frequent. That proximity mirrors the closeness many residents feel for the school, whether or not they even went there!
A Fido-friendly spot…
Several years ago, Stetson made strides for dog lovers and animal aficionados. It opened up room for animal-friendly housing, so that students could train guide dogs or stay close to their pets from home with ease. Now, instead of simply walking onto the beautiful campus grounds, Fido can become an honorary Hatter himself.
… and a historic destination
The school and campus itself is rich in culture and history. Stetson's law school—the first in the state—is still the center of legal learning and practice in DeLand today. Other campus buildings reflect the names and histories of influential DeLand residents (like John B. Stetson and his family), and form one of the oldest collections of buildings devoted to education in the entire state of Florida. It's a sense of tradition and deeply-rooted passion for education that you can feel as soon as you walk onto the campus.
You may know Stetson as your alma mater, or your go-to source for all things athletic—now, get to know it as a part of DeLand's very culture!
---
Bookmark & Share
---
User Comments
Be the first to comment on this post below!