Brunch in DeLand: 7 Places to Enjoy
Tue, May 31, 2016 at 11:53AM
---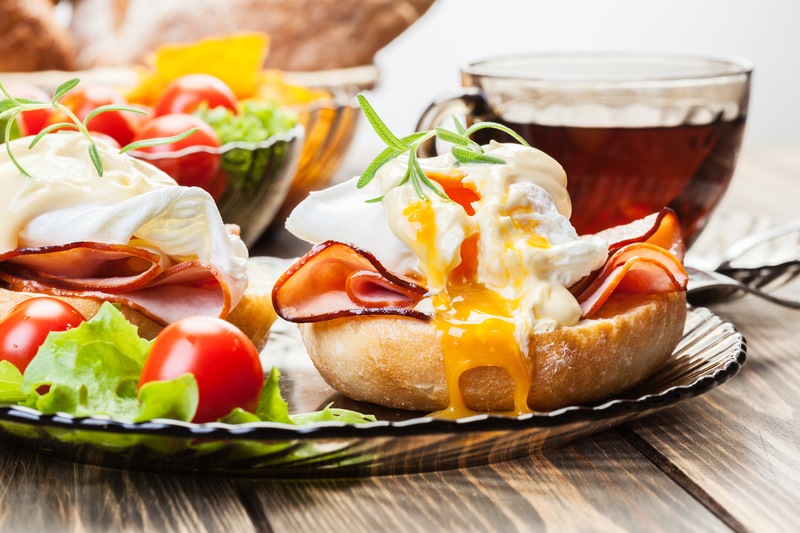 Whether your summer plans include beach excursions or trips to the local museum, all plans ought to start with a tasty, filling morning meal—and here in DeLand, there are plenty of places to enjoy one! In today's blog, we will be looking at seven DeLand spots worth visiting for breakfast or brunch this summer.
Gram's Kitchen
With a name like "Gram's Kitchen," you're sure to expect simple, delicious flavors and a cozy small-town atmosphere—and that's exactly what Gram's Kitchen delivers. Popular dishes include Belgian waffles and pancakes (to which you can add chocolate chips, blueberries and a number of other delicious fixings).
Village Café
DeLand's Village Café is a terrific place to enjoy coffee and breakfast treats with the family. The homey atmosphere is as enjoyable on busy workday mornings as it is on more leisurely weekend excursions.
Byte Modern Bistro
You may be used to the innovative lunch and dinner offerings at DeLand's Byte, a Modern Bistro—but have you tried their delicious Sunday brunch? The beloved local bistro puts a fresh spin on breakfast classics like steak and eggs or chicken and waffles, a dish that incorporates smoked honey butter and a bourbon maple drizzle you'll want to come back for.
Doug & Lil's Potato Patch
For hearty servings of your favorite comfort food classics, head to Doug & Lil's Potato Patch for your next family brunch. You're sure to feel right at home as you chow down on meals including Eggs Benedict, roast beef and much more.
Hunter's Restaurant
Hunter's Restaurant—a fixture in DeLand for more than 60 years—is cherished thanks to its wide variety of tasty, satisfying dishes and its cozy Mom & Pop atmosphere. Stop by for Hunter's Cheeseburger Omelet, Heath Bar Hotcakes and other original treats.
Boston Coffeehouse
There are four Boston Coffeehouse locations throughout Central Florida—but the first was started here in DeLand, by Boston native Joe Valente. Since the first shop's opening, Valente's passion for delicious coffee and sandwiches has shown through. You'll love Boston Coffehouse's comfy seating areas, large breakfast and lunch assortment and even free Wi-Fi if you need to surf the web on the go.
Mac's on Main
You already love Mac's on Main for its convenient downtown location and immense, varied menu—now come by for breakfast! Mac's on Main already excels at providing guests with only the best in seafood, pasta, steak and more… so it's no surprise that the restaurant's breakfast menu is just as delectable (and diverse!).
Which of these places have you already tried, and which do you look forward to visiting next? Let us know! You can't go wrong at any of these delicious spots, and you may just find your new favorite restaurant along the way.
---
Bookmark & Share
---
User Comments
Be the first to comment on this post below!