Fine Art and Fresh Air at DeLand's Sculpture Walk and Artists' Reception
Wed, Mar 01, 2017 at 8:55PM
---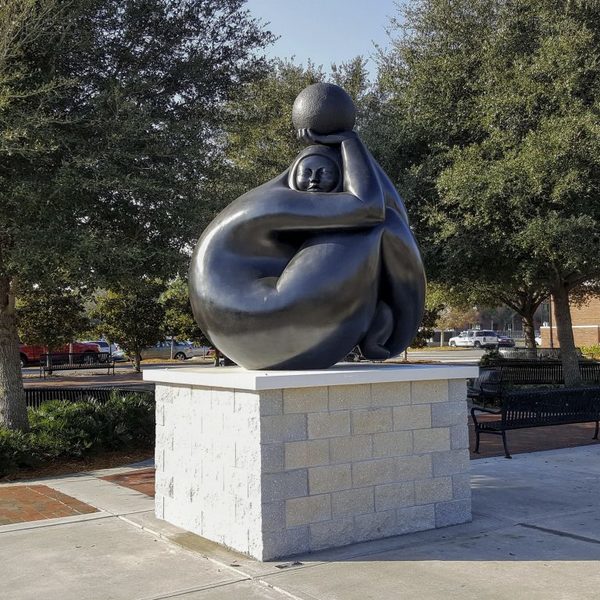 What better way to enjoy a night out in DeLand than by visiting our famous open-air Sculpture Walk? The exhibit is already renowned for its seamless blending of one-of-a-kind pieces with the natural beauty of the great outdoors—and on March 3rd, you'll get to experience that art in an all new way at the Artists' Reception.
Read on to find out the details of this exciting event, as well as a few fun ways to experience the Sculpture Walk this spring.
See new pieces with a fresh perspective
While you might have visited the DeLand Sculpture Walk before, you've never seen it like this! The exhibit sees a fresh rotation of sculptures every other year, in order to keep things new and exciting for visitors. For 2017's new set of sculptures, the exhibit is honoring the artists themselves with a special reception followed by an insightful guided tour of all the new pieces.
The best part? Admission is free and all are welcome to come and enjoy this unique first look at the sculptures. Experiencing area art has never been more accessible!
Get to know the Sculpture Walk
Can't make it to the Artists' Reception? Don't worry—this event is only the beginning of Sculpture Walk fun in the months ahead! As an outdoor exhibit, you can visit the sculptures on your own schedule—for a family day out or a fun date idea. Before your visit, you can pick up a map of the Sculpture Walk at Museum of Art – DeLand or MainStreet DeLand's office. You can also download the Otocast app to get the walking tour information on your phone, so you can experience the pieces of art at your own unique pace.
We hope to see you at the Artists' Reception this Friday! The reception starts at 5 pm at 100 N. Woodland Boulevard, and will lead into a walking tour of all the new sculptures at 6 pm. With great weather and breathtaking sculptures to admire, the reception is sure to serve as the perfect night out!
---
Bookmark & Share
---
User Comments
Be the first to comment on this post below!