Barberville Pioneer Settlement: A Visit to the Past
Tue, May 31, 2016 at 12:14PM
---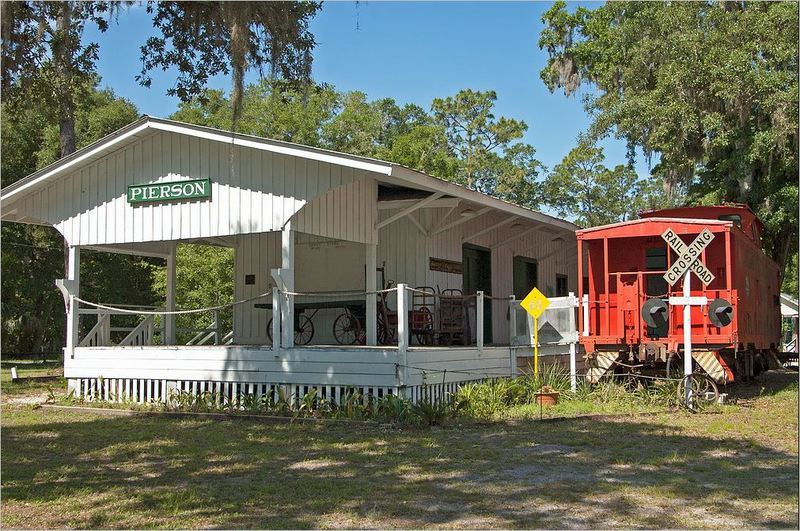 Are you interested in escaping the hustle and bustle of modern life for a simple, pleasant family experience? If you're in DeLand, such an experience is just a quick car ride away! The Barberville Pioneer Settlement is an immersive historical village and museum that provides visitors with a chance to experience life like it was in 19th and 20th century Florida settlements.
While you might have heard about the settlement—or perhaps even visited it yourself! –we're sharing a few facts about historic Barberville that you might not know.
The settlement was started by a group of Volusia County teachers
If you grew up with the Barberville Pioneer Settlement, you might have assumed that it's always been a part of Central Florida—but that isn't quite the case. In fact, the settlement was first started in 1976 when a passionate group of local teachers established the Pioneer Settlement for the Creative Arts, Inc. The nonprofit organization eventually grew into the thriving entity we know and love.
It all started out as a school building
While the settlement itself was founded in 1976, it wasn't immediately the historic village we're familiar with today. The very first piece of the settlement was a school building—Central School of Barberville—that the organization leased (and, later on, received) from Volusia County. After the school was rehabilitated and public education programs were introduced at the settlement, attendance boomed and more buildings were added.
There are more than 10 historical structures to see
Since 1982, the settlement has added many unique historical structures to its space. These structures include a railroad depot, county store, log cabin, Methodist church, post office and more. Each structure has its own share of historical significance and insight for visitors to soak in—and their authentic nature makes each visit feel like a step back in time.
Guests can attend settlement events…
A solo visit, guided tour or field trip to the settlement is extremely special… but the experience doesn't have to end there! Guests can attend special settlement events throughout the year, including the Spring Frolic, Fall Country Jamboree, and even a farm swap and live music on the first and third Saturday of each month.
…or host their own
The beautiful historic backdrop of the settlement is naturally a perfect setting for weddings, birthdays, family reunions and more. You can rent out the settlement's gathering space and select facilities to help make your special event that much more memorable.
You can get involved in the magic
If you're looking to get more directly involved in the behind-the-scenes magic of the pioneer settlement, consider volunteering! There are several positions available—anything from tour guides to historical reenactors—and all are greatly appreciated roles.
Are you interested in visiting this local gem? Visit PioneerSettlement.org to learn more about this classic experience.
---
Bookmark & Share
---
User Comments
Be the first to comment on this post below!