DeLand, FL: The Skydiving Capital of the World
Mon, Oct 05, 2015 at 2:40PM
---
Have you ever wondered what the "skydiving capital of the world" might be? It's probably closer than you think! Both locals and visitors from around the world often refer to our great city of DeLand as such because of its wealth of opportunities for skydivers, both new and old. DeLand's prime Florida location makes it the best place for outdoor adventurers who want a safe but thrilling experience in the sky. Today, we'll be looking at all our city has to offer skydivers—whether you're a beginner or seasoned diver!
Skydiving education
If you're interested in venturing out and one day completing a solo dive, DeLand is the place to do it. Skydive DeLand offers progressive courses that allow you to learn something new and have fun at every step of the way. You may have come to DeLand a novice, but with the help of all the great training programs you'll find here, you may leave a skydiving legend.
Tandem skydiving
Not looking to perfect your skydiving just yet? Lots of adventurers are interested in simply feeling and experiencing a skydive, but don't necessarily want to learn the skills or go solo. And that's okay… there's something in DeLand for these types, too! Tandem skydiving (taking the "dive" with a professional, experienced instructor) is also offered here. You'll be able to enjoy all the sensations associated with the thrilling sport of skydiving without ever having to learn it all yourself.At Skydive DeLand, you can come to your tandem skydiving session solo, with a friend, or with your team or work group. The more the merrier! You can all enjoy the once in a lifetime experience together (and can enjoy photos and videos of your dives later!).
Team coaching
You may have seen amazing team skydiving demonstrations on TV… but did you ever think you could participate yourself? Team skydiving is a branch of the sport that requires the ability to go solo and the expertise that comes with plenty of dives… but if you're at that level already, you may want to consider bringing your team to DeLand for designated team coaching. The pros at Skydive DeLand can help you and your crew prepare for and carry out your best dives yet.
Freefly coaching
What is freeflying, anyway? It's an expansion of the sport of skydiving, in which flyers can fly head first, feet first, on the back, in a sitting stance, and other more daring positions. While this offshoot of the sport may be more extreme, you don't have to travel far to receive professional freefly coaching.
Not sure if skydiving is your "thing" just yet? Don't worry; DeLand, Florida is the place to go to find out. Start out with an enjoyable tandem dive and, if you're ready, advance to a progressive training program. Who knows? Skydiving or freeflying may become your new favorite pastime! And with all the opportunities offered here in DeLand at every level imaginable, there's no reason you can't go all the way.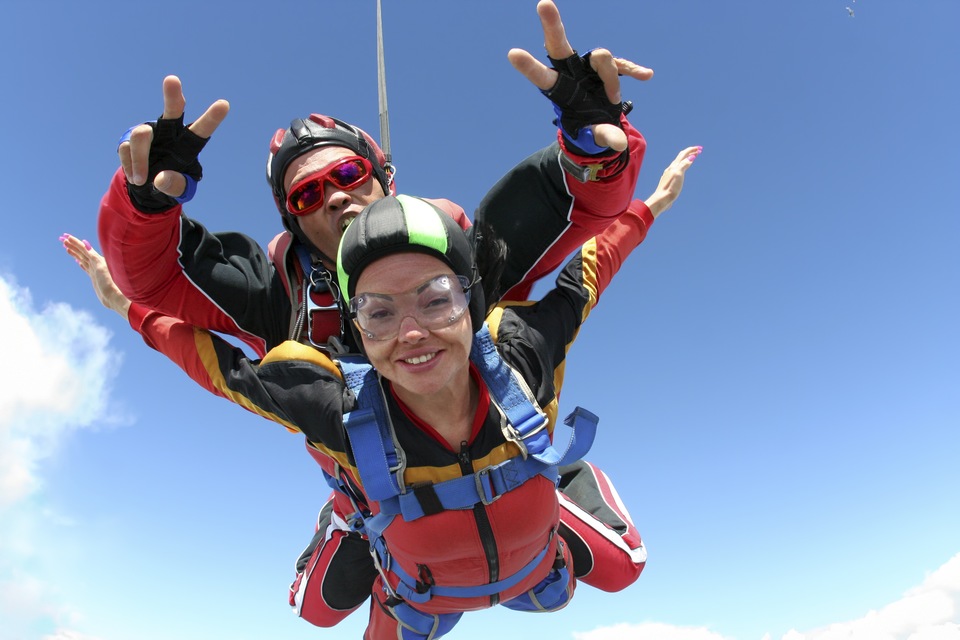 ---
Bookmark & Share
---
User Comments
Be the first to comment on this post below!