DeLand, FL Flight Training and Simulation
Wed, Oct 28, 2015 at 3:15PM
---
What makes DeLand one of the nation's best places for flight training and simulation? Our characteristic sunny weather and prime traveling location make it great… but the city's aircraft training and maintenance facilities really make it a must-do destination for all lovers of aviation. In today's blog, we'll be sharing just a few of the things to look forward to before arriving:
World class education
DeLand, Florida is home to several world-class educational opportunities. You'll find such beneficial tools as IFR (instrument flight rules) refreshers, supplemental flight resources, flight simulators and full-fledged educational programs where flight students can live and learn the craft. If you're a flight student, no matter what skill level, consider DeLand the place to be.
Helpful flight simulators
Flight training is a helpful and essential part of learning the ins and outs of aircraft operation… but supplemental training, in the form of flight simulators, can be just as important. The flight simulators you'll find at DeLand spots like Cloud Dancer Aviation or DeLand Aviation can be instrumental in advancing your flight education and experience. These simulators provide you with the skills and know-how necessary to fly safely and successfully, but do so in a safe and controlled environment that allows you to learn without outside threats or interference.
Maintenance help
Even if you're already an experienced pilot, you can always benefit from maintenance and facilities that can improve your flying experience. Head to DeLand Aviation for engine repairs, pre-buy inspections, maintenance plans and other helpful resources.
Must-do on your Florida vacation
Even if flight training or maintenance isn't on the itinerary for your Florida vacation, you can still take advantage of the beautiful landscapes and facilities you'll find in DeLand. If you're flying into the area on a private aircraft, be sure to fly into the DeLand Municipal Airport. You'll be able to enjoy the traditional charm and natural beauty our city has to offer before heading to your next travel destination, whether that be the beach or the theme parks.
The perfect time for Florida flying
Whether you're a flight student looking to get in more hours, or are an experienced pilot wanting to enjoy the Florida skies, there is no better time to visit DeLand than this fall. While Florida weather is famously beautiful year round, the fall season is especially apt for pilots and pilots in training as there is a decreased risk of surprise summertime storms thwarting your experience. This fall, fly into our great city and enjoy the facilities, opportunities and natural beauty that make DeLand a prime destination for pilots from around the world.If you dream of becoming a world-class pilot, or simply want a place to explore on your weekends and vacations, there's no better place to come to than DeLand. Our nook of Florida has been instrumental in helping pilots, both new and experienced, achieve the experience they desire—so come stop by, and find out for yourself why so many pilots and pilots in training call DeLand "home."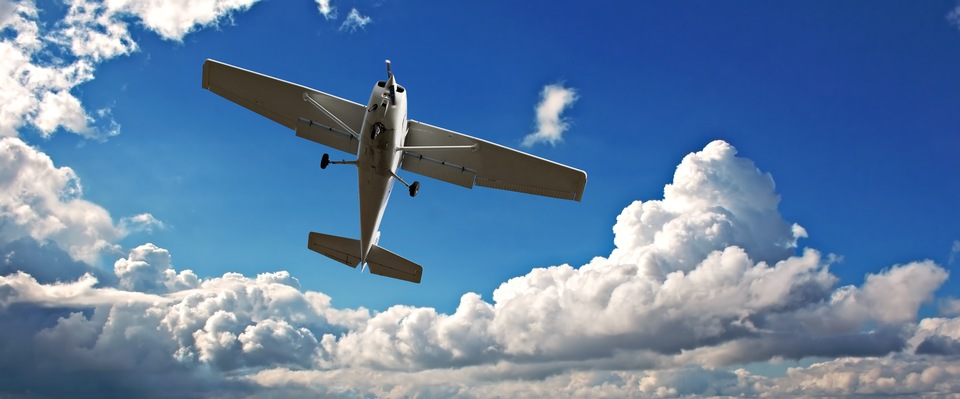 ---
Bookmark & Share
---
User Comments
Be the first to comment on this post below!
Most Popular Articles