Inside DeLand's Springs: An Enchanting Aquatic Experience
Sat, Aug 05, 2017 at 1:35PM
---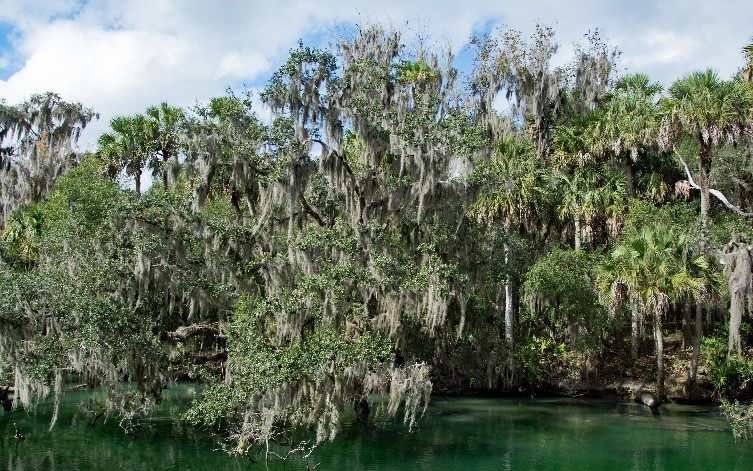 North Central Florida is teeming with them: clear, cool, and sparkling against lush natural backdrops, our springs are as beautiful as they are abundant.
What makes our area so conducive to the development of these aquatic escapes? And which local springs are worth a visit as we wind down the summer? We're answering these questions and more in today's blog!
What makes a spring?
A spring is so much more than a pond or local swimming hole. Unlike otherwise still bodies of water, famously crystal-clear springs are filled from porous formations below the surface. This intricate subsurface network of rocks (including limestone, dolomite, and other easily fractured varieties) serves as a sort of natural filter, lending itself to that ultra-clear spring water you're used to seeing around DeLand.
Florida's spring-friendly geology
So you know what causes a spring to form—now what makes Florida the leading state in number of springs? The answer, as you might have guessed, lies in our geology! The wealth of limestone that sits below our surface is part of the cause. Our weather, which includes lots of rainfall, is another; because our climate is so wet, the high amount of rain is able to break down our limestone even further than in other states.
Visitors are sometimes surprised (and pleased) to learn that our springs are cool and always good for a swim, while others in western states are known for being steamy and much too hot for swimming. While the science behind each kind of spring is similar, the ones in Florida are not as deep and, thus, are not affected by geothermal activity below the surface. The result? Springs you can't help but splash around in and cool off on a hot summer's day.
Spring-hopping near DeLand
As we mentioned, Florida is home to an abundance of beautiful springs. How do you know which to visit?
Start with one of the most well-known in the state and the country: Blue Spring. Located in Orange City, this is a beloved spot for snorkelers, kayakers, and wildlife watchers who flock to the area to see our cutest winter residents: manatees!
You can't go wrong by visiting any of the springs near you, of course. The pristine blue water of Juniper Springs, for example, is another great spot for swimming or canoeing. There's even a 7-mile aquatic trail for you to enjoy, surrounded by a shade canopy and the sights and sounds of the Floridian forest.
Now that you know the science behind these beloved springs, go out and enjoy them for yourself!
---
Bookmark & Share
---
User Comments
Be the first to comment on this post below!