Celebrating National Photograph Month in DeLand
Mon, May 15, 2017 at 9:30AM
---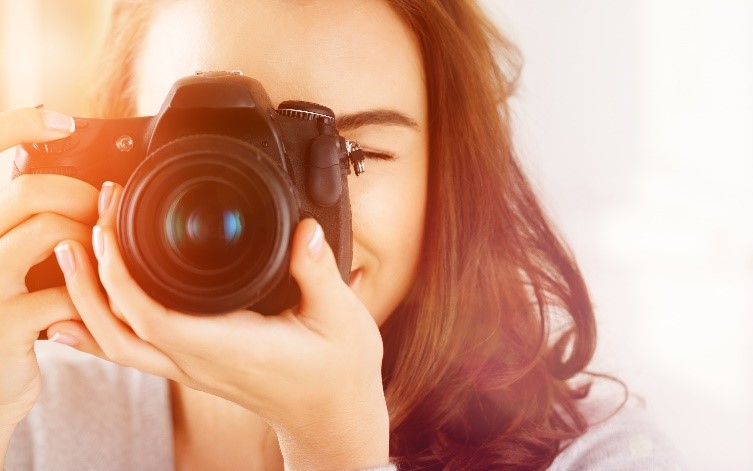 Whether you're a visitor on vacation, or a DeLand resident keen on rediscovering your home, there's lots to see (and snap) around our great city.
In honor of National Photograph Month this May, we're sharing some of the best places to get the perfect action shot or scrapbook memento. Take a look!
Athens Theatre
One of the city's most famous buildings is the Athens Theatre, a treasure of both historical and modern day significance. Built in 1921, the theatre embodies the tradition of the Italian Renaissance in its design, with an ornate brick façade whose charm and classic touch still "wows" locals and visitors today.
That kind of historical weight can't be found in just any city—so take advantage of your time in DeLand and snap a photo next to his famous landmark on the way in or out of your next show!
Downtown DeLand
While you're in the Downtown DeLand area, why not snap a few photos of the beautiful cityscape? Ours is a town that is characterized by a close-knit community of shops, restaurants, and attractions whose names and faces you know by heart, not just reputation.
Whether you pose near the Museum of Art or simply take a postcard-style shot of the row of buildings on the hub of Woodland Boulevard, you're sure to have a snapshot of a quaint, charming side of Florida not often seen in the travel brochures.
Stetson University
When you're in DeLand, you're just a few steps away from the charm and elegance of one of the state's oldest schools. Stetson University is packed with historical significance, as is much of DeLand, and several of its campus landmarks make for natural photo ops.
One of the best spots has to be Elizabeth Hall, the iconic building whose vivid brick-red hue and classically-designed features makes it more than a worthy backdrop. Sit by the fountain, soak up the sights, then get a photo of yourself or your family in front of the famous structure.
Bill Dreggors Park
DeLand's Bill Dreggors Park is home to a handful of great photo ops, spots where you'll be able to capture both natural beauty and historical wonder.
Take a walk through the park and admire its wealth of shady trees, or maybe the buzzing life of the Sensory Butterfly Garden. Of course, you can't forget to take a photo in front of the Freedom Playground (a timeless landmark with modern restoration) and the Memorial Hospital Building which is nearly 100 years old!
When it comes to photography, what's your go-to local spot? Let us know below—and happy snapping!
---
Bookmark & Share
---
User Comments
Be the first to comment on this post below!