The Sculptures of David Hayes and the DeLand Sculpture Walk
Sun, Nov 15, 2015 at 3:40PM
---
Are you interested in not only seeing, but getting up close and personal, with striking, modern sculptures? Then the Sculptures of David Hayes and the DeLand Sculpture Walk are right for you.
On October 30th, the Sculpture of David Hayes opened at the Museum of Art – DeLand to the public. Now, visitors will be able to enjoy the small sculptures, maquettes, ceramics and gouache landscapes by acclaimed artist David Hayes in the museum's foyer.
Even more exciting news: in addition to the museum exhibition itself, DeLand residents and visitors will be able to stroll through 14 of Hayes' painted steel sculptures throughout the city as part of the DeLand Sculpture Walk. This popular attraction offers guests a unique, outdoors experience that really lets them experience Hayes' work on a closer level than other mediums provide. Of course, with the holiday season upon us, the Sculpture Walk is a great way to enjoy the outdoors… while still soaking up some art and culture along the way! And of course, once you're done enjoying the art, be sure to stop by the Museum's store for books, art prints, children's items and gifts to bring home for the family to commemorate your visit.
While the museum exhibit of Hayes' work ends on January 3rd, his sculptures throughout the city will stay on display until September of next year—giving you plenty of time to get out and enjoy his pieces.
This year's Sculpture Walk was organized by Hayes' sons, John and David Hayes, Jr. This was done in collaboration with the Museum's Sculpture Walk Committee and the City of DeLand in an effort to honor the late artist and his work.
David Hayes was an instrumental artist throughout his life. His accomplishments include more than 300 exhibitions, in addition to being featured in collections at New York's Museum of Modern Art and the Guggenheim Museum… among many others.
Hayes' work is located at the Museum of Art - DeLand's Grand Foyer at 600 N. Woodland Boulevard, as well as throughout the city as part of the DeLand Sculpture Walk. On your next free weekend, be sure to stop by and then make your way through Hayes' outdoor sculptures for a truly unique and personal experience unlike any other. This is a must do event for residents and tourists alike.
Are you interested in learning more about DeLand's art scene? Be sure to visit the Museum of Art – DeLand's website at MoArtDeLand.org for more information on current and upcoming events and exhibitions, as well as material about your favorite artists and their works. There's something for art lovers of all kinds to enjoy here in DeLand—come visit and find yours!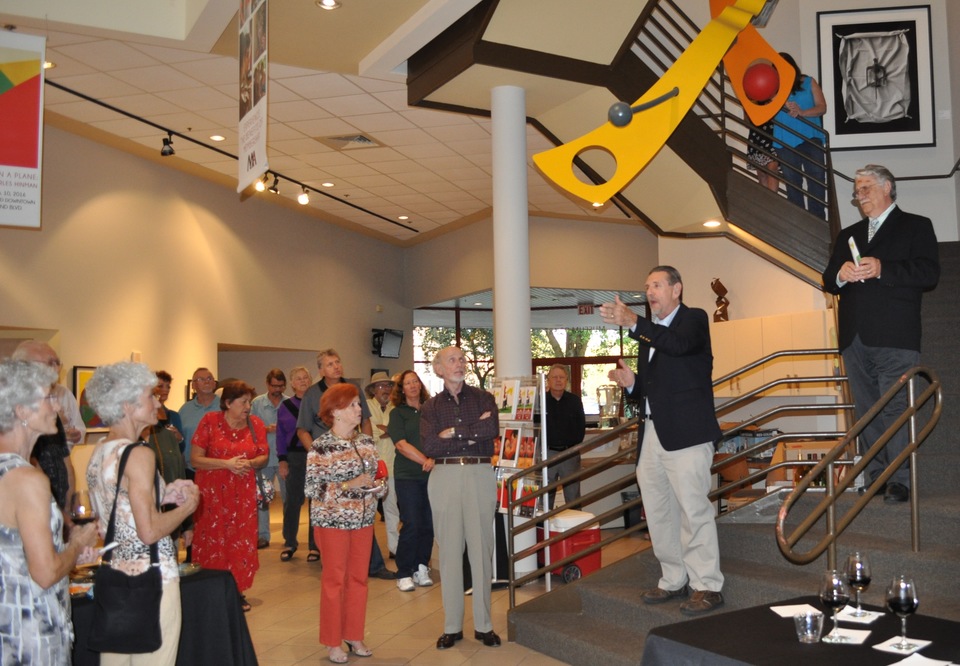 ---
Bookmark & Share
---
User Comments
Be the first to comment on this post below!