Sandro Chia: Fantasy & Myths Opening
Tue, Nov 10, 2015 at 3:40PM
---
The Museum of Art – DeLand attracted an exuberant crowd on October 30th for its opening reception for the new exhibition, Sandro Chia: Fantasy & Myths.
Chia, an internationally renowned artist from Italy, attended a VIP event at the museum in his honor. At the event, Chia signed a limited number of exhibition posters for guests—there was even a FIAT of Daytona 500X wrapped with an image of Chia's famous oil painting, "Almost a Kiss-4."
This wasn't the first time Chia has wooed the city of DeLand with his art. In 2013, guests at the exhibit Tasting Notes were first introduced to the Italian artist's unique style and compositions. They even got to enjoy a wine tasting experience featuring wine from Chia's very own private Tuscany, Italy vineyard!
Sandro Chia grew up in Italy and studied art—drawing, fresco and sculpture—at Florence's Instituto d'Art in the 1960s. The time he spent traveling in India, Turkey and throughout Europe contributed to Chia's distinctive style and helped establish him as a key player in the Italian Neo-expressionism movement known as Transavanguardia. This movement focuses on revisiting classical themes in art and moving beyond the new and experimental.
Chia's latest exhibition has already traveled to South Korea, and will be headed to Italy following its time here in DeLand. The exhibit, which showcases Chia's prints, sculptures and oil paintings, will be open for viewing until January 3rd, 2016, at all five galleries of the Museum's 600 N. Woodland location. This is a fantastic activity to do for a cozy afternoon indoors or a holiday outing with family—with a variety of mediums and subjects to observe, there's something for all to enjoy.
Inspired by Chia's art? You may also be interested in visiting the exhibition, Two Points on a Plane: Paintings by Charles Hinman, which runs through January 10th and takes place at the Museum's 100 N. Woodland location. The Sculptures of David Hayes are also on display both at the museum and throughout the city of DeLand as part of the city's popular Sculpture Walk. All of these exhibits offer great opportunities to enjoy art and a truly unique experience this holiday season.
After your day at the museum, be sure to visit its main store to shop for books, greeting cards, fine art prints, children's items and much more. This is a must-do stop, especially with the holidays right around the corner!
For more information on current and upcoming exhibitions and other events, we encourage you to visit the Museum of Art – DeLand website, MoArtDeland.org. We hope you visit the museum soon.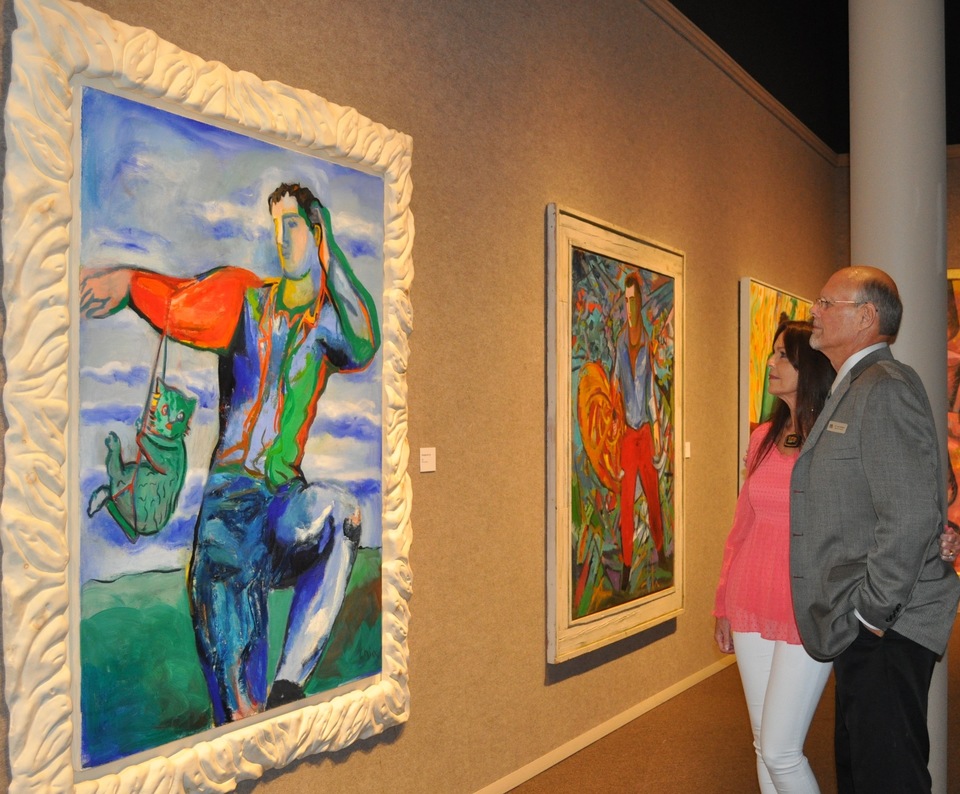 ---
Bookmark & Share
---
User Comments
Be the first to comment on this post below!