DeLand Fall Festival of the Arts: What to Know
Sun, Nov 15, 2015 at 3:35PM
---
Looking for something fun to do with the family as you wait for Thanksgiving Day? Come out to the DeLand Fall Festival of the Arts! This annual event takes place November 21st and 22nd, and will feature exciting, immersive events for all attendees.
Started in 1992, the DeLand Fall Festival of the Arts has consistently provided artists from around the country and globe a chance to showcase their work—and, of course, locals and visitors a chance to see it all up close! Now, more than 50,000 visitors flock the festival every year to enjoy the art exhibitions, as well as music and other artful treats.
For artists from both the United States and around the world, the DeLand Fall Festival of the Arts is the place to be. Every year, top tier artists compete for the festival's approximately 170 exhibition spots, and 75 percent of artists reapply annually. And who could blame them? Our small nook of Florida is a beautiful landscape for artists of all types to enjoy and come back to!
If you plan on attending this year's festival, here are a few things to look forward to:
Youth art exhibits
There's nothing quite like seeing young artists show passion for what they do. At this year's festival, visitors will be able to see budding artists in action in a variety of ways. First up, there's the Youth Art Exhibit located at the Volusia County Thomas C. Kelly Administration Building—here you will be able to browse through more than 1,200 pieces from local students. Also be sure to visit the Athens Theater during the show to see children perform on stage. Of course, there's something for a chance for young show guests to have some fun as well. If you're bringing kids along, be sure to stop by the Thomas C. Kelly Administration Building grounds for hands-on art activities.

Live musical performances
Throughout the festival, you will be able to enjoy live musical performances from local, national and even international artists. Head to the Pioneer Park Stage for outdoor stage music performances of all genres, including blues, jazz, folk and rock music.
Poetry slam
The "Women of the World Poetry Slam Qualifier" will be held on November 19th, two days before the festival's official opening. Admission to this event is free, so be sure to visit and enjoy the poetry at Persimmon Hollow. You won't hear anything else like it!
The above are just a few of the fun programs you'll be able to enjoy during the festival—come by and see for yourself just how exciting the event can be! The DeLand Fall Festival of the Arts takes place from 10 a.m. through 5 p.m. on both Saturday and Sunday. Visit www.delandfallfestival.com for more information and to learn about how you can support the festival through volunteer work or by becoming a Patron-Collector. We hope to see you, your family and friends at this year's show!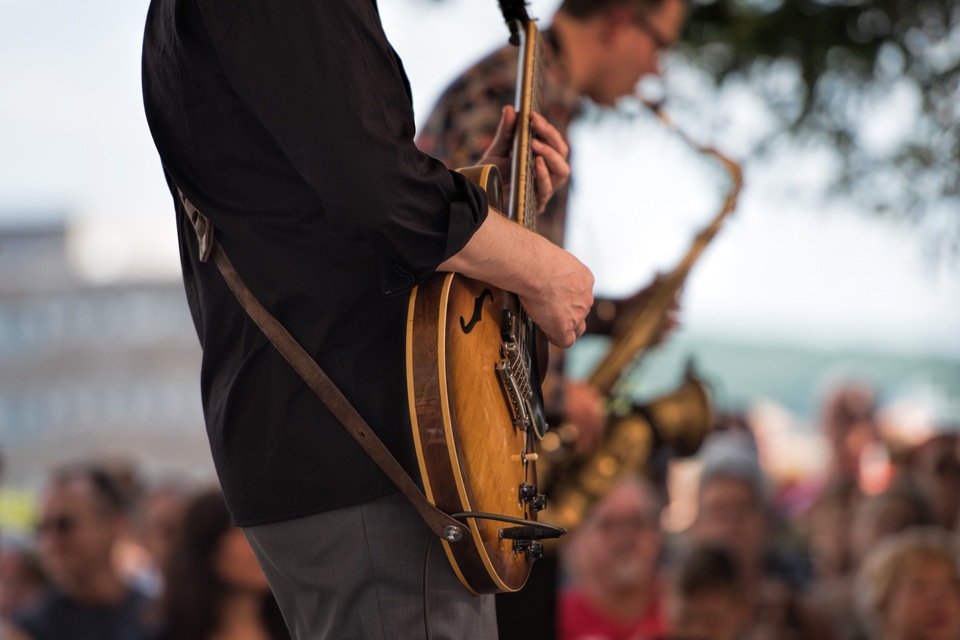 ---
Bookmark & Share
---
User Comments
Be the first to comment on this post below!