Kick Back with a Fourth Friday Bike Ride
Mon, May 22, 2017 at 9:32AM
---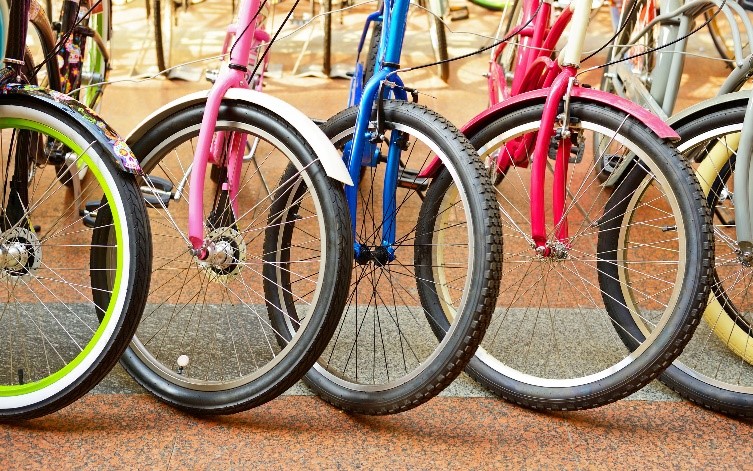 Slip into your helmet and best pair of sneakers—it's almost time for the Fourth Friday Bike Ride!
This beloved pastime of DeLand bicyclists takes place, as always, on the fourth Friday of the month which falls on May 26th. It's a great opportunity for you to satisfy your love of biking, or maybe discover it along the great paths of DeLand.
Below, take a look at our favorite parts of the monthly ride—as well as a few ways to embrace biking fun in and around the city.
A perfect time to ride
Love to bike, but don't love Florida's summertime temps?
While the heat and humidity of summer may be unavoidable, the Fourth Friday Bike Ride takes place at a time when you can breathe a little easier, at 6 pm, after the heat of midday begins to die down and make way for milder weather.
This timing also makes the ride a perfect way to kick back and relax after the workweek comes to a close. Do what you love, enjoy the scenery, and soak up the benefits of this great cardio exercise (which provides a welcome alternative to the repetition of the gym!).
A chance to rediscover DeLand…
If you've never explored DeLand by bike, now's your chance! You'll be able to experience the unique atmosphere of each destination you come across in a way that car travel just doesn't allow. You might just gain a newfound appreciation for your everyday surroundings!
… and immerse yourself in the community
Of course, taking part in the Fourth Friday Bike Ride also gives you an easy way to meet locals who love biking just as much as you do. You might find a new riding group, or simply someone who has unique insights on the best paths and trails around.
More ways to bike DeLand
Looking for more ways to experience DeLand by bike? We've got a few!
First, start out by visiting the trails page at Volusia.org. This will give you the best information on paths in and out of the city, both inland trails and on-the-water beach courses you'll love to experience.
Next, craft your perfect kind of ride! There's truly something for everyone to enjoy, including bicyclists of every skill and experience level. You can enjoy the rugged, back-to-nature experience found on primitive paths in nearby Longleaf Pine Preserve. Enjoy a ride up the coast, or enjoy 26 miles of scenery on the aptly-named Spring to Spring Trail.
Will you be participating in the Fourth Friday Bike Ride? Or do you maybe have a favorite local cycling spot? Let us know in the comments below!
---
Bookmark & Share
---
User Comments
Be the first to comment on this post below!