Biking in Volusia: Our Favorite Trails
Wed, Sep 02, 2015 at 3:30PM
---
Florida is a superb location for bicyclists of various skill levels who all love the same thing: the beautiful scenery and long, winding trails our state has to offer. In Volusia County especially, there is no shortage of trails and cycling experiences to enjoy. Our unique location means you can cycle your way through swampy areas, paved trails, beach spots and much more.
Today, we'll be looking at some of the best trails Volusia County has to offer—some of which are in or around DeLand! Be sure to experience these trails for yourself on your next trip here or, if you're local, your next open weekend.
Longleaf Pine Preserve
This 12,000 acre preserve is a great place for you or your family to spend the day—but if you want to get in some quality cycling time, you can do that, too! There are two trails you can choose from: a six mile loop or an 11 mile trail that stretches from the west entrance to the east. In this trail, you'll be able to cycle through winding cypress strand swamp and, like the shorter trail, see characteristic Florida plant and wildlife (from saw palmetto and cypress to great blue herons and river otters). Keep your eyes peeled!
Because of the length of these trails and a lack of shade, riders are advised to dress for the sun and bring along enough water to last the ride. Longleaf Pine Preserve is located in DeLand.
Hickory Bluff Preserve
Like Longleaf Pine, Hickory Bluff Preserve offers cyclists a choice of two trails—with each being one mile long, they are a popular choice for those who want to enjoy Florida's flora and fauna without going a long distance. Hickory Bluff is characterized by scrubby flatwoods, oak hammock and beautiful wildflowers… to name a few! You can visit Hickory Bluff in Osteen.
Spring trails
One of the area's most unique cycling opportunities lies between its natural springs—in fact, there is a Spring-to-Spring Trail currently in progress that hopes to connect these springs with miles of trails for cycling enthusiasts to enjoy. The northernmost section of the trail is located at DeLeon Springs.
Local cyclist Will Hollis, vice president of Hill & Hollis Enterprises, spoke with us about his favorite trail.
"My favorite paved ride is usually wherever the bike takes me but a personal favorite is the ride from Blue Springs to DeLeon Springs," he said.
There's a variety of spring trails to choose from here in Volusia County, such as Gemini Springs Park and Blue Spring State Park. The Spring-to-Spring Trail is more than halfway completed.
Doris Leeper Spruce Creek Preserve
For a natural getaway, head over to Doris Leeper Spruce Creek Preserve. Here you will find more than three miles of natural trails to enjoy and a wealth of exotic species and landscapes to observe.
What are your favorite bike trails here in Volusia County? We'd love to hear about them! Share your favorite spots and trails below.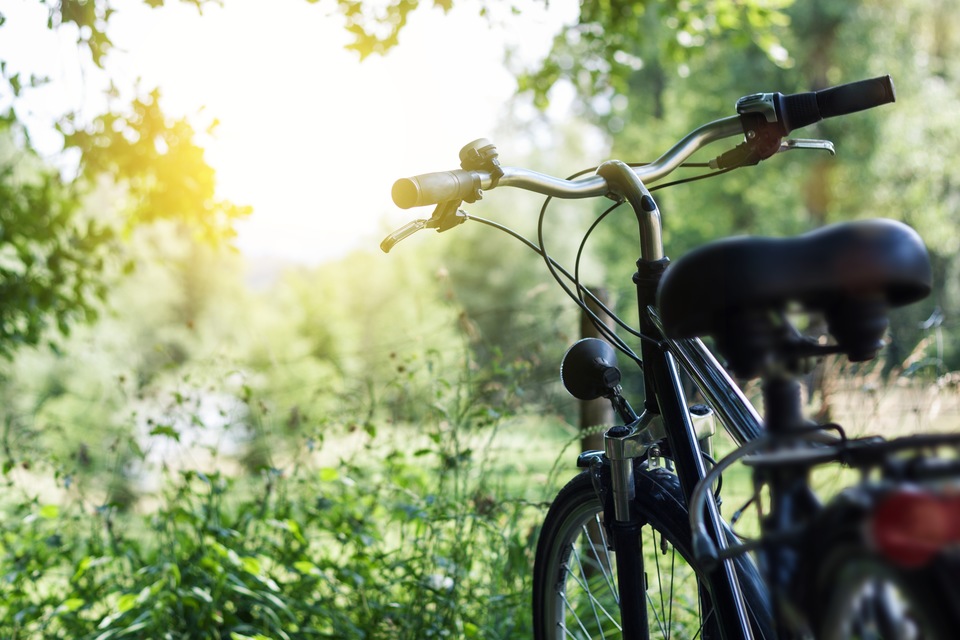 ---
Bookmark & Share
---
User Comments
Be the first to comment on this post below!