32724
Thu, Feb 06, 2014 at 3:45PM
---
Here's my suggestion for the new tag line for DeLand- DeLand, the Home of No Winter Coats. True, it's not as catchy as DeLand's recent winning of the Orlando Sentinel's "Best Other Downtown" title. It seems the whole of DeLand voted to beat out the perennial tourist places, Winter Park and Mount Dora. But that's the beauty of our small town; you can get the word out. DeLandites love they are the home of Stetson University; Cress, a Zagat award winning restaurant; a city management dedicated a vital downtown; and corporations who support their neighborhood.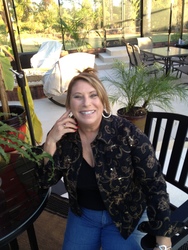 Okay, the Best Other Downtown tag is a big deal, but I still vote for the Home of No Winter Coats. Have you been watching the weather for the rest of the US? While everyone else is mummied in heavy jackets, scarves, hats and mittens, here we are, walking around DeLand, the best other downtown, limbs unencumbered, sun on our faces. DeLand, Home of No Winter Coats, that's my vote.
More About Kristin Bright
Kristin Bright describes herself as a writer, humorist and teacher. As an adjunct professor at Stetson, she cheerleads her students to become concise business communicators. She fed her love of writing with a byline in the Daytona News Journal; her weekly column, "On a Tankful" were articles about sightseeing in Volusia County. A fairly good golfer, Kristin's monthly column, "From the Red Tees", highlighting women's golf issues, appeared in the e-zine, Golfsliced. Currently, she is a communication consultant for Chris Mears Associates. She is also active in the Krewe of Amalee, a women's philanthropic organization.