Stetson University Baseball: 4 Key Highlights
Fri, Feb 19, 2016 at 9:30AM
---
With the start of Stetson University's baseball season finally upon us, it's time to sport your favorite Stetson green gear and head out to support your team! The months ahead are poised to be some of the best the school has seen yet, so be sure to stay up to date with the team this season.
Just can't wait until the next game? We've got four key highlights to think about as you look forward to the season ahead.
Looking back at the Dick Westervelt First Pitch Banquet
Before the season even started, Stetson University took the opportunity to honor one of the most influential people in its history—while simultaneously kicking off the beginning of the baseball season. The Dick Westervelt First Pitch Banquet was held on February 8th and served as an introductory look at the season ahead. Awards were also given at the event.
So who is the man behind the event's name? Richard Westervelt worked as the sports information director for Stetson's athletic department, and contributed to local baseball culture by spearheading the formation of the DeLand Babe Ruth League. He actively served in both this league and the Little Leagues of DeLand as coach, director and umpire and made huge contributions to the DeLand community as a whole.
Pitcher Mitchell Jordan 51st on Baseball America's Top 100 Draft ProspectsStetson junior Mitchell Jordan ranked #51 on Baseball America's Top 100 Draft Prospects. This list serves as an indicator of which up-and-coming players professional scouts should watch for in the season ahead. Stetson and the DeLand community are proud that one of our own made the list, and we look forward to seeing how Jordan does in the games ahead!
34 home games to enjoy
One of the best parts of the local baseball season is, of course, getting to head outdoors and experience the game in real time. The atmosphere, great Florida weather and fast-paced action on the diamond simply can't be beat—and fortunately for DeLand residents, there's no shortage of opportunities to enjoy it all firsthand! This season will feature 34 home games, so there's always a chance for you to support your Hatters in person.
This is also a fantastic way to get the family together and savor some quality time with one another.
Hatter Vison
Can't make it to the next home game? Don't worry—you'll be able to catch it on Hatter Vision! This innovative feature lets you pay a small amount to watch Stetson games and get insider access to action on and off the field. You can pay game by game, monthly or for an annual package that will give you unlimited access to your favorite team.
We're just as excited as you to see what Stetson's baseball team has in store this season. And remember: when you're not attending games, you can still stay in the know by visiting GoHatters.com.
To see the full schedule, visit:
https://secure.stetson.edu/programs/calendar/?view=week&day=2016-02-29&calendar_id=54&subcategory_id=21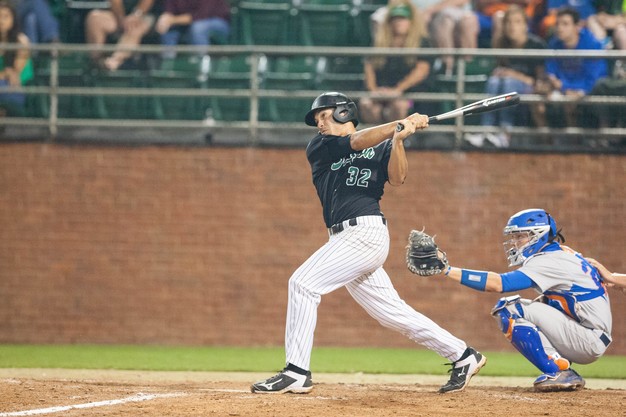 ---
Bookmark & Share
---
User Comments
Be the first to comment on this post below!
Most Popular Articles