Florida Farm to Table Agriculture
Tue, Mar 15, 2016 at 3:08PM
---
With Earth Day right around the corner, do you find yourself looking for new ways to help the environment and live a healthful life? While generations have long struggled to find the perfect way to do just this, sometimes the solution is a simple one—in fact, it might have a lot to do with the food you eat!
The farm to table movement—the focus on consuming local food that you know, trust and can trace to its origins—is a growing trend that serves the community in more ways than one… and here in Central Florida, we're seeing more and more ways to do our part.
Below, we will be looking at a few of the biggest benefits of farm to table agriculture, as well as tips for how you can eat more mindfully with local food sources in mind.
Why farm to table agriculture makes sense
If you've never heard of this movement before—or are simply hoping to understand the specifics behind it—here are a few of the biggest perks of eating farm to table:
It supports local businesses. In today's economic times more than ever, we can all appreciate the importance of shopping locally and contributing to the success of local businesses. The same holds true when you eat farm to table—by enjoying foods that were locally grown, you can help support local growers in a meaningful way.
You can eat more nutritiously. By eating farm to table, you know exactly where your food is coming from, which will often allow you to make healthier, more mindful choices. Your food is also traveling much less, so you can be sure that it's always the freshest it can be.
It's easy on our resources. Unlike other forms of consumption that require large scale transportation to get fruits and veggies from a far-off location, farm to table agriculture makes use of local growers who don't have to send their crops off on long journeys to get to you and your family. This prevents the overuse of valuable resources.
How you can eat farm to table
Looking for ways to support and enjoy this powerful movement? We've got a few ideas here:
Shop at local farmer's markets. This is one great way to ensure that the produce you're enjoying comes from a grower near you. Every Friday night from 6pm to 9pm there is a weekly farmer's market in Artisan Alley and every Wednesday morning there is a weekly farmer's market at the Volusia County Fairgrounds.
Eat at establishments that support farm to table consumption. When possible, consider dining out at restaurants and cafes that make use of locally sourced ingredients. There's a number of places like this in DeLand and the Central Florida area, and more and more are opening up every year. The Cress Restaurant in DeLand currently serves farm to table and Bake Chop and Shokudo is working toward farm-to-table dining.
Get involved. You can get involved in the growth of local fruits and vegetables, too! Even if you're not necessarily a farmer, you can take part in a coop (such as DeLand's Common Ground Farm) or local organization that supports the movement.
Are you ready to embrace the farm to table movement? With benefits that support you, your family and the community as a whole, this is definitely a trend we can be proud of.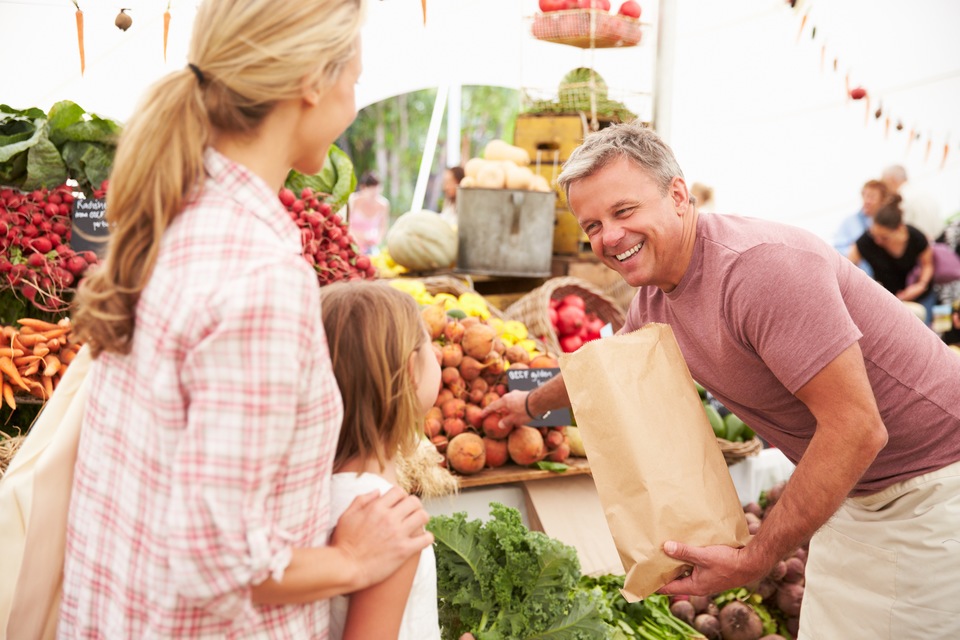 ---
Bookmark & Share
---
User Comments
Be the first to comment on this post below!