DeLand's Annual Mardi Gras Dog Parade
Wed, Jan 27, 2016 at 11:05AM
---
For a Mardi Gras celebration the whole family can enjoy, look no further than DeLand's annual Mardi Gras Dog Parade, February 6th. This fun event, which is put on by local nonprofit the Krewe of Amalee, promises to be one of the best of the season. Read on to learn more about this favorite local parade.
Each year, the parade has a special theme that its participants—the furry friends of DeLand—dress up for. Past themes include Wizard of Paws, Kentucky Derby Dogs, and, most recently, British Barkers. This year, participants can look forward to donning their stars and stripes for the theme "Patriotic Pups!"
On the day of the event, participating pups arrive early to have their costumes judged. Once the winners in each category—Patriotic Pup, Dog/Owner Look Alike, American Hero, King and Queen—are announced, the parade is finally ready to get started. Spectators will line up by the streets to see participating dogs in their patriotic garb happily make their way through Downtown DeLand.
Once the parade ends, however, you'll want to stick around! The Mardi Gras festival kicks off on Indiana Avenue and will feature food, fun and games for everyone in the family. Get ready to enjoy tasty New Orleans food, live musical entertainment, games and demonstrations by participating pups. There will also be vendors at the event to supply you with even more food and fun. And, of course, if you desire a unique parade dining experience, head to either the Hound's Lounge or Byte Restaurant's Brunch on the Boulevard. At either location, you will be able to enjoy drinks and a tasty buffet for only $10 for adults and $5 for children.
There will be adoptable pets at this year's parade and festival, so be on the lookout—you may just walk away with your new furry best friend!
How to participate
Are you wondering how you can get involved in this year's parade? It's a one-of-a-kind event you don't want to miss out on! Here's what you need to know.
There is still time to register Fido for the costume contest and parade. If you haven't already registered, you can submit payment and a registration form on the day of the event—just see dogparadedeland.com for more information.
All those involved in the parade should dress up in their best patriotic outfits or Mardi Gras themed costumes—feel free to show your spirit.
Of course, the parade and festival are fun events even if you don't participate directly. Guests are invited to watch the parade and take part in the food and fun that will follow. Remember that this is a community focused event… so the more, the merrier!
This year's dog parade kicks off Saturday, February 6th at 11 a.m. Be sure to show up earlier if you are participating in the parade and costume contest.
The Mardi Gras Dog Parade is made possible by generous sponsors like Grrs & Purrs Grooming, Bright House Networks, the DeLand Animal Hospital and many, many more. We hope to see you and your pooch at this year's parade!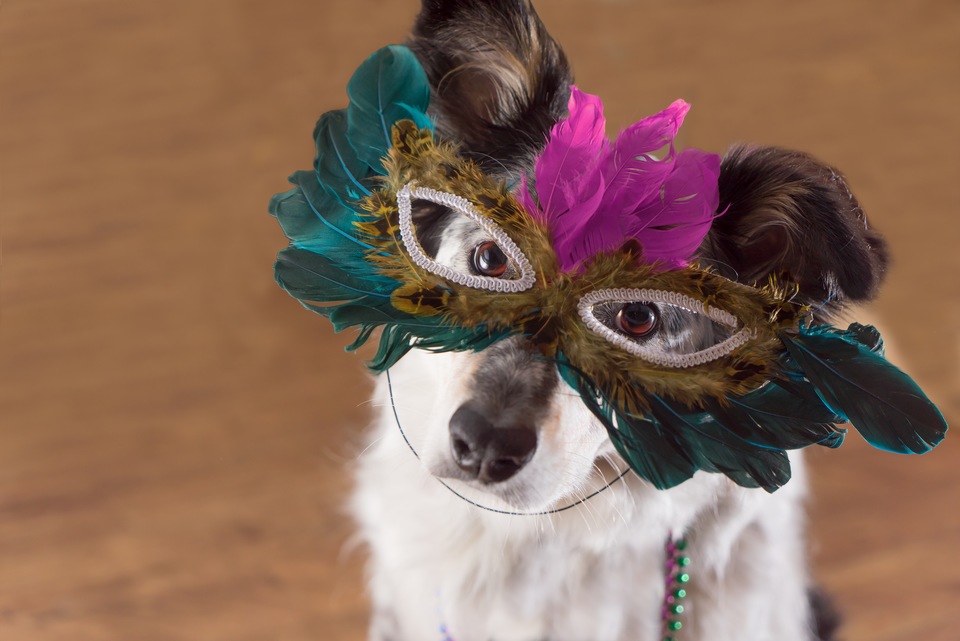 ---
Bookmark & Share
---
User Comments
Be the first to comment on this post below!