Dogs in DeLand: Celebrating Our Paw-Friendly City
Wed, Jul 26, 2017 at 4:53PM
---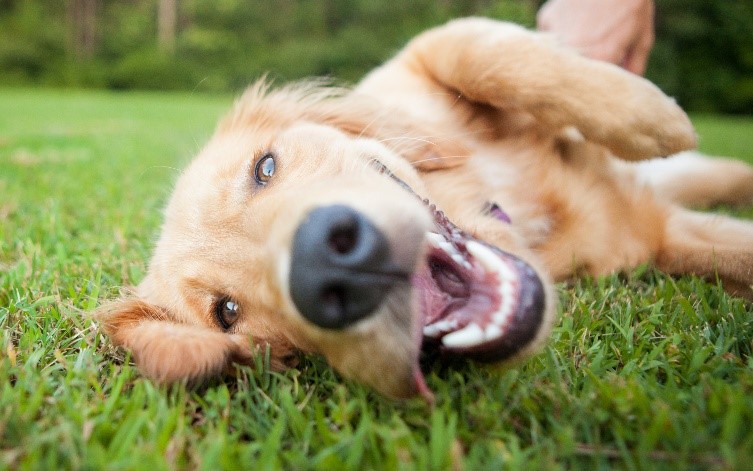 You love DeLand for the people, the small-town atmosphere, the charming downtown blocks and the wealth of culture to enjoy.
As for your four-legged friend? He loves it because of the abundant green spaces and Fido-friendly parks that make the city their home!
Whether you're new to DeLand or are simply looking for more ways to enjoy the city with Fido by your side, here are a few must-do parks and activities to try.
The dog parks
If you're a dog owner, the first thing you're probably wondering is where you can let your dog run around, meet other pups, and have some much-deserved outdoor fun. Our answer? Two great local dog parks that are more than accommodating for all kinds of canines.
At Barkley Square Dog Park, there's nothing but the best for our four-legged friends. They get a chance to spread out and explore the expanse of 14 lush, green acres, complete with spots for shady relaxation or fast-moving fun in the puppy playground area. Your dog can even enjoy some time by the water, thanks to the on-site pond where they can jump in and cool off on a hot summer's day (the kind we're used to at this time of year!).
Paw Paw Dog Park is a destination with a double meaning: while "paw paw" is undoubtedly a great name for a dog-friendly spot, it was also the family nickname for Earl Brown, the former DeLand mayor for whom Earl Brown Park is named. (Linda Dorian, Brown's granddaughter, said that he loved dogs—making it an especially appropriate way to honor him!) Paw Paw Dog Park is actually located within that larger DeLand park, making it easily accessible for all. This new spot features areas for both large and small dogs to soak up some time under the sun and meet new canine friends… no leash required!
More pup-friendly fun
In addition to these great dog parks, there are lots of ways to spend time with your pup in DeLand. Walk him along Main Street for an easygoing afternoon stroll (making sure to pop in Grrs & Purrs for a tasty dog treat!). Or consider signing up your dog for our famous Mardi Gras on Mainstreet Dog Parade, a springtime event you won't want to miss.
Life is better with a furry friend by your side—and here in DeLand, that's easy to do! We hope that today's blog helps you see a new side of our city, one that you're invited to enjoy with your pup all year long.
---
Bookmark & Share
---
User Comments
Be the first to comment on this post below!